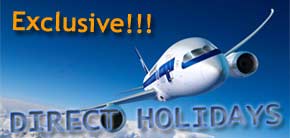 Need Help?
Do you need some information? Click on a link below for more details
Groups
We have experienced travel advisers who specialise in dealing with group bookings and will negotiate bigger discounts on your behalf. Call us on 01624 696 501 for more information.
Listen to our Manx Radio ads
Freedom Travel are delighted to continue sponsoring the weather on Manxradio click here to listen to our new radio adverts.
Exclusive!!! Direct Holidays